About Hurtworld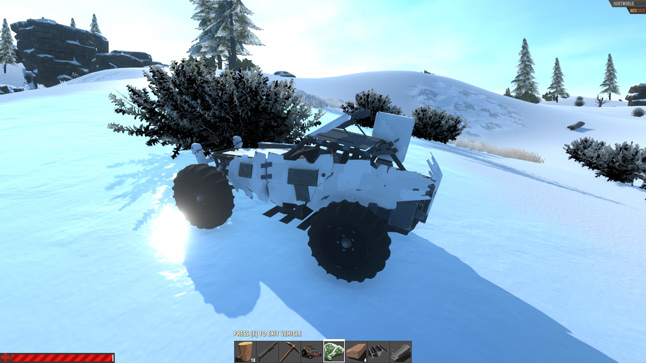 Hurtworld is a hardcore multiplayer survival FPS with a focus on deep survival progression that doesn't become trivial once you establish some basic needs. That feeling when you're freezing to death trying to make a fire, or you're defenceless being chased by creatures. These experiences are what make a survival game. When you overcome that challenge and find a level of comfort it's a great feeling, but what do you do next?
Hurtworld tempts you out of your comfort zone with rich resources, better loot and higher tech. It will also throw more dangerous creatures, harsher environments and new challenges at you that can't be taken on without the proper gear or refined skill. Will you settle for bows and arrows and a campfire, or push deeper into the map and start scavenging for vehicle parts and better weapons?
Built from the ground up with solid multiplayer foundations. Designed for fast skill based PVP and PVE. You will constantly have to decide which is the biggest threat, the player opposite you or the creatures that will hear your gunshot.
Hurtworld Website Hurtworld Forum Hurtworld Wiki Hurtworld Server Hosting